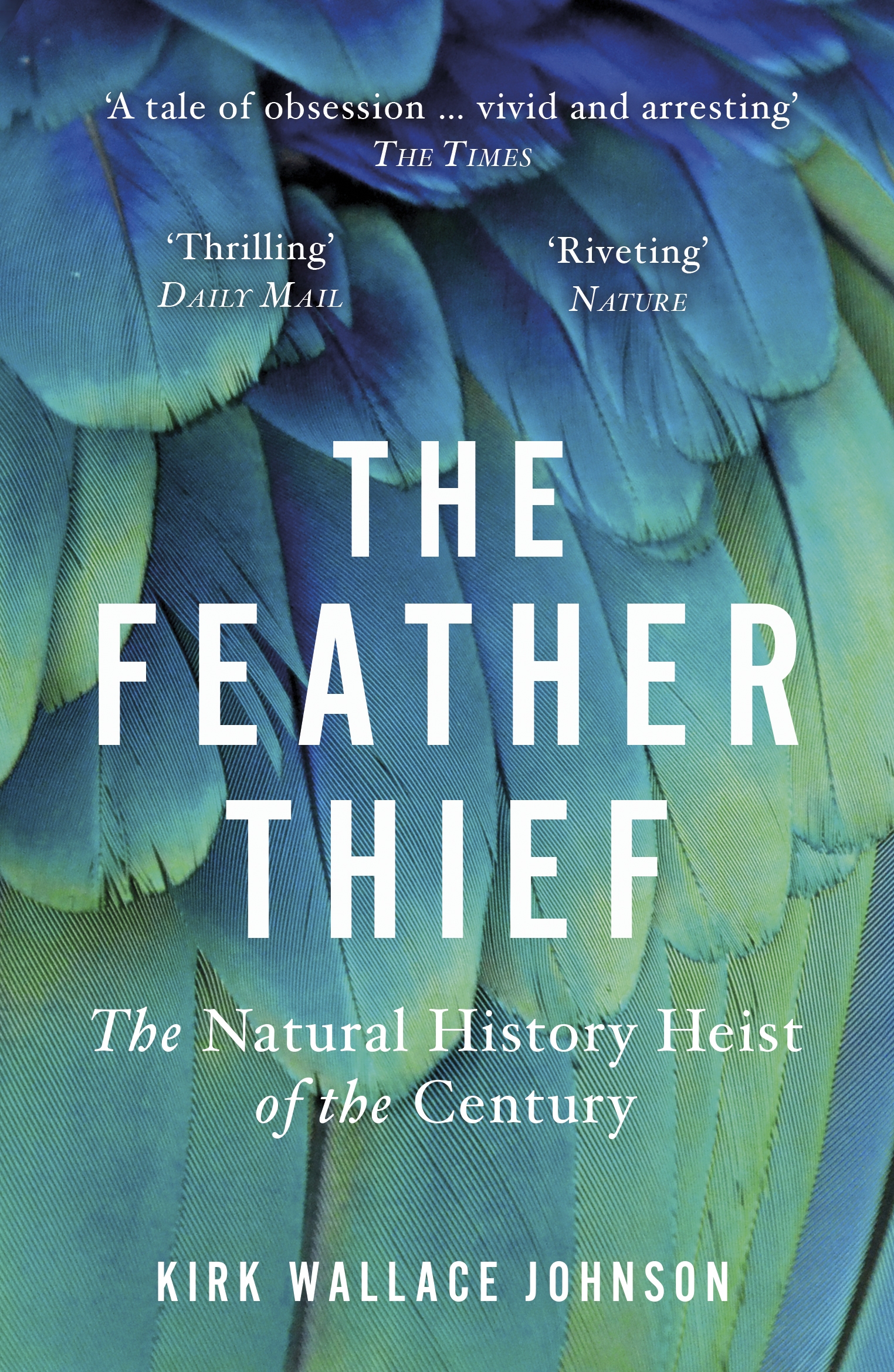 TITLE: The Feather Thief
AUTHOR: Kirk Wallace Johnson
PUBLISHED: 2018
GENRE: Non-fiction
MY RATING: 3.5/5
*Synopsis taken from Goodreads*
On a cool June evening in 2009, after performing a concert at London's Royal Academy of Music, twenty-year-old American flautist Edwin Rist boarded a train for a suburban outpost of the British Museum of Natural History. Home to one of the largest ornithological collections in the world, the Tring museum was full of rare bird specimens whose gorgeous feathers were worth staggering amounts of money to the men who shared Edwin's obsession: the Victorian art of salmon fly-tying. Once inside the museum, the champion fly-tier grabbed hundreds of bird skins–some collected 150 years earlier by a contemporary of Darwin's, Alfred Russel Wallace, who'd risked everything to gather them–and escaped into the darkness.
Two years later, Kirk Wallace Johnson was waist high in a river in northern New Mexico when his fly-fishing guide told him about the heist. He was soon consumed by the strange case of the feather thief. What would possess a person to steal dead birds? Had Edwin paid the price for his crime? What became of the missing skins? In his search for answers, Johnson was catapulted into a years-long, worldwide investigation. The gripping story of a bizarre and shocking crime, and one man's relentless pursuit of justice, The Feather Thief is also a fascinating exploration of obsession, and man's destructive instinct to harvest the beauty of nature.
You might like – A book review: 999 The Extraordinary Young Women of the First Official Jewish Transport to Auschwitz (ARC)
The best way for me to describe this book is hit and miss, and this is why my rating isn't higher (although it's still a strong rating overall). The first couple of chapters really hooked me and I was fully invested, but then the remaining first half was a bit up and down, and I did find certain parts to be a little boring and a bit of a slog to get through. The second half however, is brilliant and once I reached that point I was flying through the pages.
I don't have a massive interest in birds, to be honest I don't really have an interest at all so I approached this book as a true crime fan and focused more on that than the birds themselves. With that in mind I can confidently say that if you like true crime then that could be enough for you to enjoy this read. I think we (or I) forget sometimes that crime goes way past the obvious gruesome tales of violence and death etc, and there can be massively scandalous crimes that don't involve murder. Having said that, I do think this book is catered more to those that have a pre-existing interest in birds or wildlife. There are many fascinating facts that are shared throughout, and the appearance of Darwin and the journey far and wide to collect such obscure feathers is one that is thrilling and interesting in equal measure – to the right ears of course.
Non-fiction has always been a bit of a problematic genre for me on the whole, perhaps I've just had some bad luck with it, but I find a lot of it has a patronising tone, or is simply a boring monologue of facts. I'm pleased to say that this book is neither of those things. In fact, in certain parts I forgot I was reading a true story at all, the writing style mimicked that of a fiction piece, which for me was a real positive. The author was fully invested in his investigation, and his excitement and interest was certainly contagious in the second half of the book.
You might like – A book review: Jane Austen at Home
I wish the first half of The Feather Thief was a little more consistent, if it was I would've rated higher. I do think there is a risk of people giving up and not finishing the book, and that is a real shame. If you read this and feel the same way I did, please persevere, your patience will pay off in the end!
Would I recommend it? I would yes, overall it was a highly interesting read with more scandal than I expected when I first opened up the book. It's exciting, and you're sure to learn some new things along the way. A book that I would never have selected for myself, but one that I'm happy was chosen for me in my Mr B's May box because it was absolutely a worthwhile read.
Have you read The Feather Thief? What did you think about it? If you haven't read it do you think that you will? As always I would love to hear your thoughts!
Thanks for reading, I hope that you enjoyed!
Find me on: Instagram | Pinterest | Goodreads
Until the next time…Jess x