Just like most (all?) bookworms I have a huge tbr (to be read)! When I thought to put this post together I only included books that I have a copy of (kindle, physical, NetGalley ARCs), if I thought about books on my wishlist I'd be completely overwhelmed!
I'm a mood reader mostly, I read what I want to when I want to, and the only exception to that is if I have an ARC that I need to get through. I find being a mood reader can make things quite difficult with regards clearing, or attempting to clear, a tbr. Some books I have been beyond excited about, and then when I buy them I find myself not in the mood to pick it up, and this can last months, sometimes years – yes I have plenty of titles that are languishing on my shelves unread that I was counting down to the publication date to purchase. It doesn't really make sense I know, but that's me as a reader.
Anyway, based on my current mood I have managed to narrow down the huge list to five books that I want to get to next, and I thought I would share them with you today. Make sure to let me know your opinions on them at the end!
You might like – The books I had forgotten were on my shelf (part one)
Sleepless by Romy Hausmann
*Synopsis taken from Goodreads*
It's been years since Nadja was convicted of a cruel crime. After her release from prison, she's wanted nothing more than to live a normal life. But then a murder occurs and a remote house in the woods becomes the scene of a bizarre game – because Nadja's past makes her the perfect victim. And the perfect murderer…
A haunting novel about guilt and retribution, Sleepless is the stunning sequel to Dear Child.
I've just agreed to participate in a blog tour for this one that is taking place towards the end of June so I'll be prioritising this, not that it'll be a chore to pick this one up, it sounds fantastic!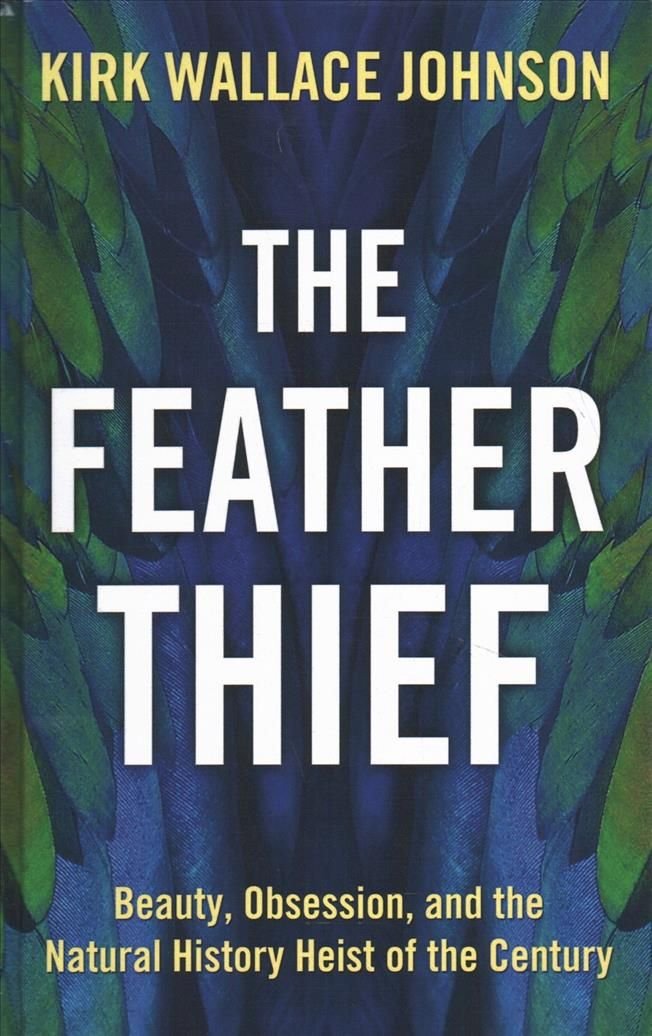 The Feather Thief by Kirk Wallace Johnson
*Synopsis taken from Goodreads*
On a cool June evening in 2009, after performing a concert at London's Royal Academy of Music, twenty-year-old American flautist Edwin Rist boarded a train for a suburban outpost of the British Museum of Natural History. Home to one of the largest ornithological collections in the world, the Tring museum was full of rare bird specimens whose gorgeous feathers were worth staggering amounts of money to the men who shared Edwin's obsession: the Victorian art of salmon fly-tying. Once inside the museum, the champion fly-tier grabbed hundreds of bird skins–some collected 150 years earlier by a contemporary of Darwin's, Alfred Russel Wallace, who'd risked everything to gather them–and escaped into the darkness.

Two years later, Kirk Wallace Johnson was waist high in a river in northern New Mexico when his fly-fishing guide told him about the heist. He was soon consumed by the strange case of the feather thief. What would possess a person to steal dead birds? Had Edwin paid the price for his crime? What became of the missing skins? In his search for answers, Johnson was catapulted into a years-long, worldwide investigation. The gripping story of a bizarre and shocking crime, and one man's relentless pursuit of justice, The Feather Thief is also a fascinating exploration of obsession, and man's destructive instinct to harvest the beauty of nature.
Whilst not a title that I'm desperate to read, in fact I'm really not sure if I will enjoy it at all (I think it could go either way), this one is from my May Mr B's Subscription Box and I'm trying to read these books within a month of receiving them.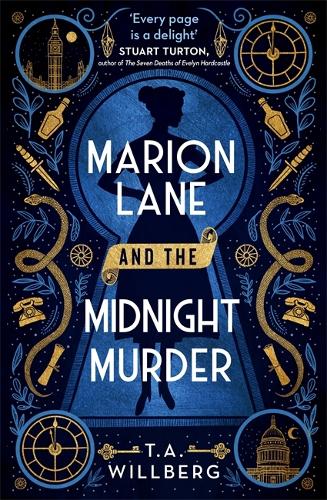 Marian Lane and the Midnight Murder by T.A. Willberg
*Synopsis taken from Goodreads*
They were a band of mysterious private detectives who lived beneath the streets of London in a labyrinth of twisted tunnels and ancient hallways, the entrance to which no one had ever found. The Inquirers were something of a myth, a whispered legend that may or may not exist, depending on whom you asked. They were like ghosts, some said, these sleuths who guarded the city…
London, 1958:
Elaborately disguised and hidden deep beneath the city's streets lies the world of Miss Brickett's, a secret detective agency, training and housing the mysterious Inquirers. From traversing deceptive escape rooms full of baited traps and hidden dangers, to engineering almost magical mechanical gadgets, apprentice detectives at Miss Brickett's undergo rigorous training to equip them with the skills and knowledge they will need to solve the mysteries that confound London's police force.
But nothing can prepare 23-year-old apprentice Marion Lane for what happens after the arrest of her friend and mentor Frank on suspicion of murder: he has tasks Marion with clearing his name and saving his life. Her investigation will place Marion and her friends in great peril as they venture into the forbidden maze of uncharted tunnels that surround Miss Brickett's.
Being discovered out of bounds means immediate dismissal, but that is the least of Marion's problems when she discovered that the tunnels contain more than just secrets…
Marion Lane and the Midnight Murder is the first installation in a fantastical historical mystery series for fans of Stuart Turton's The Seven Deaths of Evelyn Hardcastle and Natasha Pulley's The Watchmaker of Filigree Street.
I requested this from NetGalley months ago, and I didn't hear anything back for such a long time, I actually ended up forgetting all about it. When my request was approved I had already started reading a bunch of other books (I tend to have multiple on the go at the same time these days), so it fell down my list. However, with it being published earlier this month I feel it's time to get it read and reviewed. I have started this one already, and whilst it seems a little slow in the beginning I have high hopes that it'll pick up as I keep reading.
You might like – The books I had forgotten were on my shelf (part two)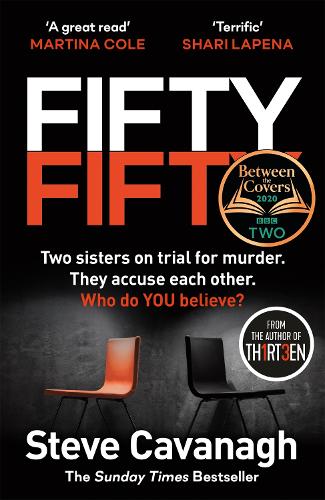 Fifty Fifty by Steve Cavanagh
*Synopsis taken from Goodreads*
Two sisters on trial for murder. Both accuse each other.
Who do YOU believe?

Alexandra Avellino has just found her father's mutilated body, and needs the police right away. She believes her sister killed him, and that she is still in the house with a knife.
Sofia Avellino has just found her father's mutilated body and needs the police right away. She believes her sister, Alexandra did it, and that she is still in the house, locked in the bathroom.
Both women are to go on trial at the same time. A joint trial in front of one jury.
But one of these women is lying. One of them is a murderer. Sitting in a jail cell, about to go on trial with her sister for murder, you might think that this is the last place she expected to be.
You'd be wrong.
I picked this up on one of those £1 Kindle deals ages ago. It was one that I had seen doing the rounds on other blogs and it sounded like just my kind of book, so when it popped up for a quid I figured I would treat myself. Like so many other books however, it has just sat there. My sister has read it and loved it, and we tend to enjoy the same books so I have high hopes for this one.
The Secret Garden by Frances Hodgson Burnett
*Synopsis taken from Goodreads*
After losing her parents, young Mary Lennox is sent from India to live in her uncle's gloomy mansion on the wild English moors. She is lonely and has no one to play with, but one day she learns of a secret garden somewhere in the grounds that no one is allowed to enter. Then Mary uncovers an old key in a flowerbed – and a gust of magic leads her to the hidden door. Slowly she turns the key and enters a world she could never have imagined.
This one seems out of place when compared to the others on this list, but I feel like it is perfect for this time of year. I've been meaning to read this for the longest time, I have such fond memories of the film from my childhood, and I really want to know whether I will like the book as much.
And that's my current top five titles on my tbr, are any of my choices on your tbr as well? Have you read any of these, and if so what did you think? As always I would love to hear your thoughts!
Thanks for reading, I hope that you enjoyed!
Find me on: Instagram | Pinterest | Goodreads
Until the next time…Jess x