I love reading wrap up posts, and as the new year begins there are plenty to keep me satisfied with lots of people sharing their highest rated reads from the previous year, or their most disappointing books etc etc. Anyway, I thought I would jump on the bandwagon and share with you the books that I gave a 5 star rating to in 2020.
999: The Extraordinary Young Women of the First Official Jewish Transport to Auschwitz by Heather Dune Macadam
*Synopsis (taken from Goodreads)*
On March 25, 1942, nearly a thousand young, unmarried Jewish women boarded a train in Poprad, Slovakia. Filled with a sense of adventure and national pride, they left their parents' homes wearing their best clothes and confidently waving good-bye. Believing they were going to work in a factory for a few months, they were eager to report for government service. Instead, the young women–many of them teenagers–were sent to Auschwitz. Their government paid 500 Reich Marks (about $200) apiece for the Nazis to take them as slave labor. Of those 999 innocent deportees, only a few would survive.
Excerpt from my review:
I was unaware of this particular transport to Auschwitz, and I question why it is not more well-known. I have always had an interest in World War Two, and as a result I have read a vast amount of literature about it, and yet, this is a part that I had no idea took place. This transport played a huge role in the creation of Auschwitz as it came to be, it's also so important in relation to the history of women as a whole. No men were selected for this transport, highlighting how women were almost as low as Jewish people in the eyes of those in authority. A Jewish woman therefore was the lowest of the low.
Esio Trot by Roald Dahl
*Synopsis (taken from Goodreads)*
Mr. Hoppy is in love with Mrs. Silver, but her heart belongs to Alfie, her pet tortoise. Mr. Hoppy is too shy to approach Mrs. Silver, until one day he comes up with a brilliant idea to win her heart. If Mr. Hoppy's plan works, Mrs. Silver will certainly fall in love with him. But it's going to take one hundred and forty tortoises, an ancient spell, and a little bit of magic.
Excerpt from my review:
For me this is another classic Dahl. The last of his books to be published in his lifetime it's funny, silly, cute and enjoyable. At just over 50 pages it's a quick read, I finished it before my mug of coffee that I had made to have with it.

Is it obvious that it is 30 years old? Honestly, yes. If you were looking with a critical eye then it's hard to ignore the deception that takes place in Hoppy's quest to win Silver's heart. But, for me, it's not that kind of book. It isn't designed to be a moral tale so I could easily look past that and see the humour instead.
The Testaments by Margaret Atwood
*Synopsis (taken from Goodreads)*
When the van door slammed on Offred's future at the end of The Handmaid's Tale, readers had no way of telling what lay ahead for her–freedom, prison or death.
With The Testaments, the wait is over.
Margaret Atwood's sequel picks up the story more than fifteen years after Offred stepped into the unknown, with the explosive testaments of three female narrators from Gilead.
Excerpt from my review:
I can confirm that I am in the 'loved it' camp when it comes to this book. As I write this I struggle to work out if I read the same book as those that disliked it because I can't see how you wouldn't enjoy this one. Having said that, I suppose that is the beauty of reading, it is subjective and what one person loves another may not.
Rebecca by Daphne du Maurier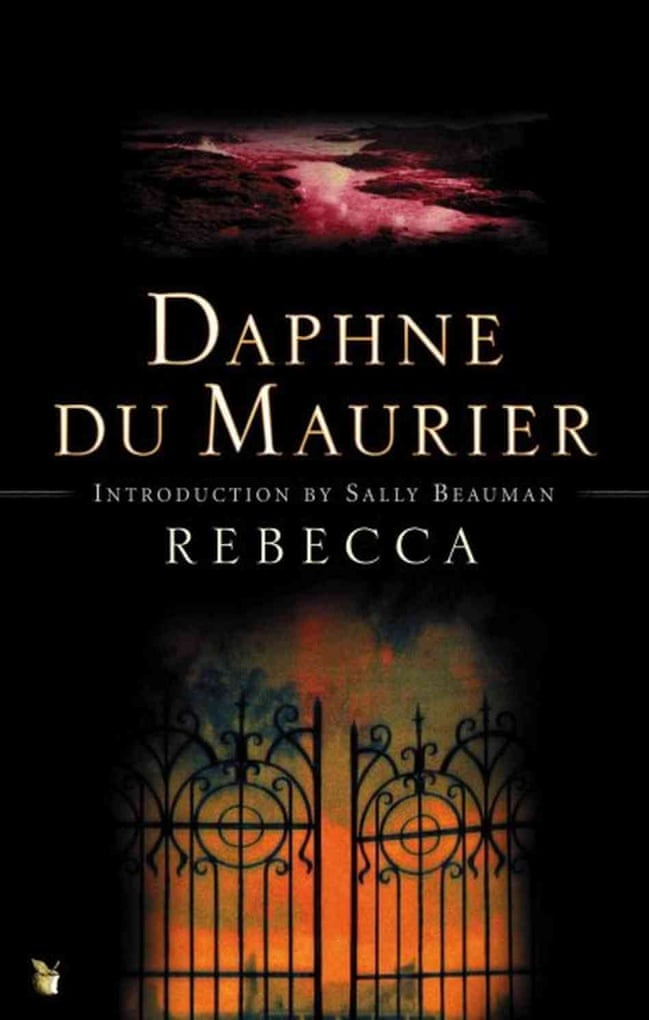 *Synopsis (taken from Goodreads)*
Working as a lady's companion, the heroine of Rebecca learns her place. Her future looks bleak until, on a trip to the South of France, she meets Max de Winter, a handsome widower whose sudden proposal of marriage takes her by surprise. She accepts, but whisked from glamorous Monte Carlo to the ominous and brooding Manderley, the new Mrs de Winter finds Max a changed man. And the memory of his dead wife Rebecca is forever kept alive by the forbidding housekeeper, Mrs Danvers…
Not since Jane Eyre has a heroine faced such difficulty with the Other Woman. An international bestseller that has never gone out of print, Rebecca is the haunting story of a young girl consumed by love and the struggle to find her identity.
Excerpt from my review:
I have to mention the late first wife, and title character: Rebecca. She is a shadow throughout the book; there but not quite. She is something of an enigma, an impossible to complete puzzle. All the pieces are there before the reader and yet it is just out of reach to put them together in the correct way. All is explained at the close of the book though and it is not a disappointment. She is proven to be a very complex character!
The Sight of You by Holly Miller
*Synopsis (taken from Goodreads)*
Joel has sworn off falling in love. But when he meets Callie, he can't help being drawn to her. In Callie, he sees a second chance at life. And in Joel, Callie discovers the kind of love she'd always hoped was real. They challenge one another to take chances, to laugh, and to trust that no matter how hard each falls, the other will be there to catch them.
But Joel has a secret. He dreams about the people he loves, and these dreams always come true. One night, Joel has the dream of Callie he's feared the most, and each must decide: Can Callie stay, knowing her fate? And if her days must be numbered, is there a life she is meant to live?
Told in Joel and Callie's voices, The Sight of You is a sweeping, romantic, and unforgettable American debut, about the bravery it takes to love, especially when we think we know how the story will end.
Excerpt from my review:
This book will take you on a journey. You'll feel hope, love, pain and despair; all in equal measure. It is paced perfectly to ensure that tension and suspense are created but that the writing is not at all stagnant. The events may not follow the path that we as readers would choose for Joel and Callie, and yet, they happen in the way that they are supposed to so the tale, and the ending are both authentic. It's more than a little bittersweet for sure but it still just comes together as it should and when it should.
Alice in Wonderland by Lewis Carroll
*Synopsis (taken from Goodreads)*
This edition contains Alice's Adventures in Wonderland and its sequel Through the Looking Glass. It is illustrated throughout by Sir John Tenniel, whose drawings for the books add so much to the enjoyment of them. Tweedledum and Tweedledee, the Mad Hatter, the Cheshire Cat, the Red Queen and the White Rabbit all make their appearances, and are now familiar figures in writing, conversation and idiom. So too, are Carroll's delightful verses such as The Walrus and the Carpenter and the inspired jargon of that masterly Wordsworthian parody, The Jabberwocky. 
Excerpt from my review:
What a lovely little story this is; and one which I can't believe it has taken me so long to get to! I wish I had read this as a child because I would love to know what a younger me would have said about it. Also, I was one of those children that loved creative play and I'm certain I would have made use of more than a few of the characters in this book!
Big Little Lies by Liane Moriarty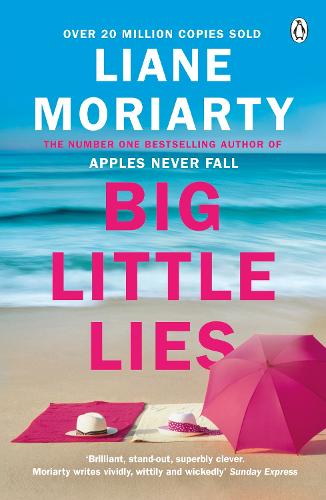 *Synopsis (taken from Goodreads*
A murder…A tragic accident…Or just parents behaving badly? What's indisputable is that someone is dead.
Madeline is a force to be reckoned with. She's funny, biting, and passionate; she remembers everything and forgives no one. Celeste is the kind of beautiful woman who makes the world stop and stare but she is paying a price for the illusion of perfection. New to town, single mom Jane is so young that another mother mistakes her for a nanny. She comes with a mysterious past and a sadness beyond her years. These three women are at different crossroads, but they will all wind up in the same shocking place.
Big Little Lies is a brilliant take on ex-husbands and second wives, mothers and daughters, schoolyard scandal, and the little lies that can turn lethal.
Excerpt from my review:
To sum this book up it's a great murder mystery, very clever, and an interesting character assessment. It's a reminder of how affluence does not mean safety from sadness, or indeed the politics of the playground. Equally character and plot driven there isn't anything to not love about this book and I highly recommend it. In a word: addictive! I would particularly recommend to those that enjoy the thriller and mystery genres. It is one of those texts that I'll be asking friends and family if they've read it, and if they haven't I'll be begging them to. If you haven't read this one, please pick up a copy!
And there they are, all the books that I gave a 5 star rating to in 2020. What do you think of these titles? Any that you love/hate? Do you think they deserve 5 stars? As always I would love to hear your thoughts!
Thanks for reading, I hope that you enjoyed!
Find me on: Instagram | Pinterest | Goodreads
Until the next time…Jess x