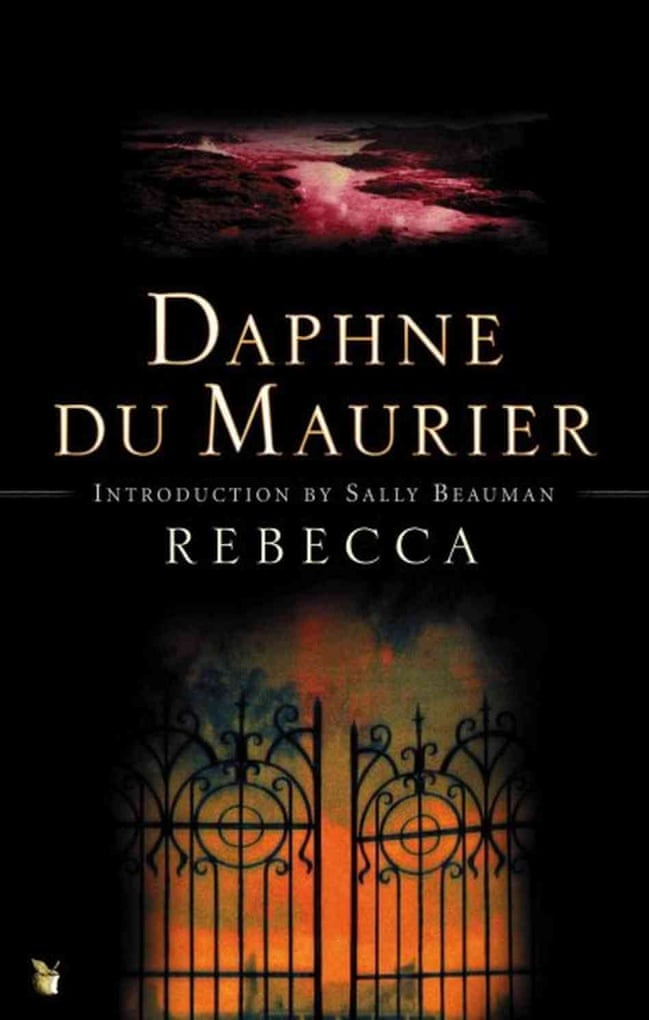 TITLE: Rebecca
AUTHOR: Daphne du Maurier
PUBLISHED: 1938
Whilst in Monte Carlo working as a companion to a wealthy woman our unnamed narrator meets the much older and very handsome Mr de Winter. They are married and heading for his estate: Manderley. But our protagonist is not his first wife, she is the second Mrs de Winter and she did not anticipate just how much the first, late Mrs de Winter (Rebecca) haunts her husband, his home, and the staff that he employs. Will the young bride be able to find her place, truly win her husbands heart, and eradicate the shadow that Rebecca has left behind?
You might like – A book review: The Testaments
I was prompted to read this because it is one of my mother's favourite books and because it is such a famous story. Rebecca was a book that I was unfamiliar with but really intrigued by. Well, what a book it is! I can see why it has gained so much attention over the years…I loved it! In fact, I enjoyed it so much that I could pick it back up straight away and read it again. I was gripped from the first page and this remained throughout, even once I had finished the book I couldn't stop thinking about it. Without a doubt this will make it onto my favourite books list!
So what was so great about it?
I should probably elaborate past simply saying everything shouldn't I. But I really did love everything about it! I loved the protagonist; shy and nameless (beyond the title of Mrs de Winter), she could have so easily been irritating with her crippling self doubt and blind devotion to her husband but she really wasn't. Instead she was endearing, because her thoughts and fears whilst somewhat irritational, were understandable, natural and relatable mostly.
I have to mention the late first wife, and title character: Rebecca. She is a shadow throughout the book; there but not quite. She is something of an enigma, an impossible to complete puzzle. All the pieces are there before the reader and yet it is just out of reach to put them together in the correct way. All is explained at the close of the book though and it is not a disappointment. She is proven to be a very complex character!
You might like – A book review: You
I did some research after I had finished reading this because I was so fascinated by it and I found out that this is a book which has been fiercely underestimated from its first publication onwards. It was rudely explained away as being 'just women's fiction' rather than the great piece of literature that it is. Its themes were relevant then and they remain relevant now. This book can travel through time and all around the world and remain relatable because of the feelings and emotions running through it; primarily jealousy and desperation. Whilst the actions of most would never be undertaken by the majority of people, it is impossible to not understand and appreciate what has caused them to be. Daphne du Maurier is a powerful wordsmith, she keeps the reader hooked and asking questions from beginning to end. In my opinion this is a psychological masterpiece and a book that I will reach for again and again to reread.
I'm sure it is quite clear by now, but to confirm, I would definitely recommend this one! I loved it and there isn't anything that I would change. The plot is rich and effectively driven, the characters are perfectly constructed, the pacing is just right and the imagery is wonderful (the descriptions of Manderley particularly)! Rebecca is a powerful read that I can't imagine anybody not enjoying.
You might like – A book review: And Then There Were None
MY RATING: 5/5
Have you read Rebecca? What did you think about it? If you haven't read it do you think that you will? As always I would love to hear your thoughts!
Thanks for reading, I hope that you enjoyed!
Find me on: Instagram and Pinterest
Until the next time…Jess x