Way back in August 2019, (I say way back because doesn't the summer seem a million years ago now?!) I shared with you my top entertainment picks from the first half of 2019 and in the interest of continuity I thought it only right that as 2019 has now ended I share my favourites from the second half. Keep reading to find out what I have chosen as my favourite books, films and TV shows that I read/watched in the second half of 2019.
I would love to hear if any of mine match yours, equally I would love to hear if you hated anything that I picked!
Books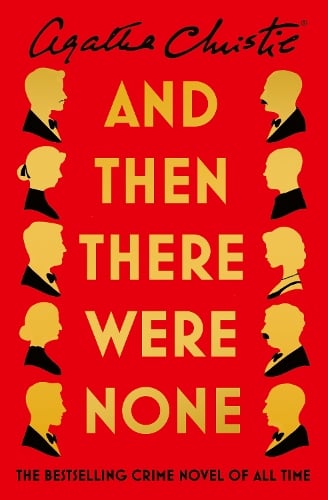 And Then There Were None (1939) by Agatha Christie
Ten strangers, who on the surface share little, if anything in common find themselves journeying to a mansion on a secluded island off the coast of Devon. They have been invited there by U.N. Owen. During their first dinner together a gramophone record begins to play and it betrays each person's deepest secret. As time progresses they are killed one by one. On an island where nobody is coming or going due to stormy weather, it doesn't take long for them to work out that the killer must be one of them, so will the innocent survivors find the murderer before it's too late?
Why I chose it – I read this book for one reason…because it is my mother's favourite. I had wanted to read an Agatha Christie novel for a long time but just never did. Asking my mother her favourite books and this title making the number one spot prompted me to finally read one and I wasn't disappointed! Read my full review here.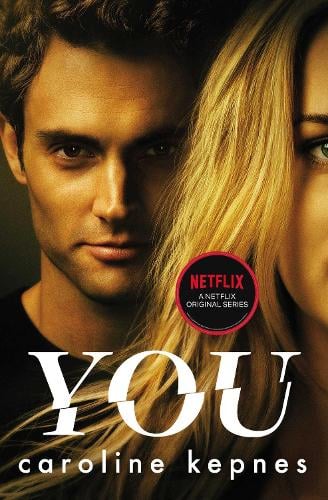 You by Caroline Kepnes (2014)
Guinevere could never have imagined that wandering into a bookstore and meeting Joe would lead to a twisted story of stalking, danger, and even murder. Joe will do anything to have Guinevere and to be her 'perfect man'.
Why I chose it – I picked this one up after watching, and really enjoying the first season of You on Netflix. I was unaware of this title before I saw the show but I of course wanted to read the book as soon as I knew it existed. However, it went onto my bookshelf and stayed there for ages whilst I read other things…to be honest I forgot it was there. I'm so glad I rediscovered it though because wow, what a book! You can read my full review here.
Films
The Man Who Invented Christmas (2017)
The story of how the iconic Christmas tale A Christmas Carol by Charles Dickens came to be, and the influence it has had on every subsequent Christmas since its publication in 1843.
Why I chose it – This was an impulse watch. Myself and my other half were having a rare day in, it was pouring with rain so we chucked on our pj's and decided to watch a film whilst the baby was sleeping. He picked this one, I wasn't sure, it concerned me as a Dickens fan that I might be too critical. I needn't have worried though, I really enjoyed it! It was fun to watch, a great family film.
Hotel Transylvania (2012)
Count Dracula spends his time running Hotel Transylvania; a sanctuary for monsters to escape humans. He does this in addition to making sure his beloved daughter has no human interaction. His efforts are successful until a human finds his way into Hotel Transylvania and it seems his daughter is falling in love.
Why I chose it – I rarely watch animations (unless you count snippets of the kids tv that the little one watches) but a little browse on Netflix led me to this one and I thought why not. I love the story of Dracula (obviously this is not that story) but I thought it might be a fun watch and it was. This one is one of my favourites from the second half of the year because, as I said I rarely watch animations because they aren't my thing so the fact that I enjoyed this one enough that it sprung to mind when I was writing this post meant it had to make the list.
The Hole in the Ground (2019)
Sarah and her son Chris have just moved into an isolated rural property. One night Chris disappears. After a frantic search he reappears, which should be the end of the story but it's actually only the beginning because Sarah is convinced that this boy is not really Chris after all.
Why I chose it – It's a horror film, and horror is my favourite genre so it was looking promising before I even started watching it. The main reason I picked it though is because it's clever, it's not obvious, and it's brilliantly made. Definitely worth a watch! Kids in horror films creep me out at the best of times but the acting from the child playing Chris was better than a lot that I have seen over the years!
TV
The Apprentice (2005 – present)
Competing for investment, a group of contestants battle each week to win business tasks set by Alan Sugar. With the help of his trusted sidekicks Claude Litner and Karen Brady, Sugar elimates the contestants one by one until he has the person and business that he will invest in.
Why I chose it – I watch The Apprentice every year, it's one of my favourite things about Autumn…besides Halloween of course! I'm definitely that type of viewer that sits there passing judgment on all the candidates and throwing out reasons as to how/why I could do it better. I couldn't do it better than most of them granted but it's fun all the same. It's interesting to gain an insight into the inner workings of business and Lord Sugar is just so entertaining!
American Horror Story (2011 – present)
The latest offering from the horror francise is 1984. A nod to the slasher genre, the story takes place in Camp Redwood, where fun is firmly off the menu, and death is lurking round every corner.
Why I chose it – Another show that I watch every year, it's seriously addictive! I love this francise, although I really wish that Jessica Lange was still in it…she is incredible! I also wish that Evan Peters and Sarah Paulson were in this season, I certainly noticed their absence! This was still a great watch though, I really enjoyed the slasher theme and the story was well played out.
Gotham (2014)
Years before Batman, we follow the story of GCPD cop Jim Gordon as he attempts to eradicate crime from a dangerous Gotham City.
Why I chose it – I started watching Gotham when it was first released, I watched the first two seasons as they premiered and loved them. For some reason however I stopped watching it at that point. That is until the latter part of 2019. Once I started watching it again I was obsessed, and I got through the remaining seasons pretty quickly. It had to make this list, not just one of my favourite shows from the second half of 2019 but one of my favourite shows ever.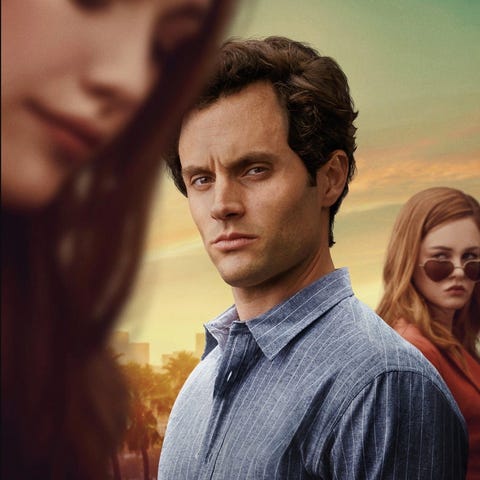 You (2018-present)
In season one Joe met, and quickly became infatuated with Guinevere. His obsession led him down a dangerous path that would see him stop at nothing to get what he wanted. In season two we rejoin Joe. He may be living in a new place and under a new identity but he is still the same Joe…dangerous and obsessive in equal measure, and he has a new girl in his sights.
Why I chose it – It's clever, creepy, full of suspense, the acting is fantastic…I could go on and on. If you haven't watched it then you really should. It makes you think and it leaves you feeling nervous, somewhat unsettled but massively entertained. Addictive viewing!
And there you have it, my favourite books, films and TV shows from the second half of 2019. What are your opinions on my choices? What are your top entertainment picks for the second half of 2019?
Thanks for reading, I hope that you enjoyed!
If you would like to see more of my content then please follow this blog and check out my Instagram and Pinterest pages.
Until the next time…Jess x